Thursday, February 11, 2016
Link
---
Alone with My World
I finished reading the book Alleen met mij Wereld (English: Alone with My World) by Wessel Broekhuis, which I started reading on February 1. I bought this book on Saturday, August 4, 2012. At the time of writing the author was sixteen years old. At the age of four he was diagnosed with Asperger syndrome. The books has made me doubt my own ideas about being in the autism spectrum. In the past week, I worked on a program for finding minimal touching solutions for the Chinese Wooden Puzzle, which is based on an earlier version of the program. First I worked on a version that would extend partial solutions such that pieces of the same colour are always connected, because I thought it would be easier to do the counting of extra touchings introduced. However, this algorithm did not find all solutions that it should find, a bug that would require some serious work. Then, I went back to the previous program, when I realized that there was a way of doing the counting of extra touching in the complicated case. I verified the program in a number of steps and made some additional improvements, but in the end it turned out that it was not much faster than the previous program and thus would not make it easier to find minimal solutions. I ran the program for about ten hours to find a solution for the 15 by 10 puzzle with only fourteen extra touchings. It did not return a single solution. An attempt to find a solution with zero extra touching, did not make much progress, while it is very likely that such a solution should exists and that the algorithm should skip many branches of the search tree. At 21:35, I arrived at TETEM art space to collect Structure 1 by Teodora Ionesca, which I had bought on January 9. Structure 1 resembles the first part of Thoughts, which is made on linden wood. Seems like it is a study for this work.
Link
---
Friday, February 5, 2016
Link
---
Books
At 14:42, I bought the following three books from chariy shop Het Goed:
Creatieve processen: over studie- en beroepshouding van kunstenaar by Maria Hopman, ISBN:9789023234654, for € 1.50.
AKI Adademie voor Beeldende Kunst eindexamencatalogus 1991, ISBN:9789073025035, for € 2.50.
AKI eindexamen fotografie 2000 for € 0.95.
---
Books
I received two books in the mail. I ordered the books yesterday. First I received art & project bulletin 144: p. struycken, an art magazine by Art & Project. It is an announcement, nothing more than a B/W printed A3 sheet folded once, for the exhibition p. struycken held from November 16, 1985 till December 7, 1985 open from Tuesday to Saturday between 1 and 5 in the afternoon. The exhibition consisted of FOT13B (T-18994/18517) drie-schermenprojectie II, a slide projection on three screens, made by Peter Struycken. It costed € 8.00 and I paid € 2.19 for shipping and handling.

Next, I received Das Buch der Bücher, Katalog 1/3 dOCUMENTA (13), editted by Katrin Sauerländer, ISBN:9783775729505. It has 815 pages and about the size of an A4 sheet. It weighs about 2,680 gram. It costed € 9.00 and I paid € 4.00 for shipping and handling. It is the first of three parts, of which I bought the third part Das Begleitbuch / The Guidebook on Friday, the 9th. Maybe I will also buy the second part: Das Logbuch / The Logbook.
Link
---
Thursday, Janaury 28, 2016
Link
---
Almelo
Today, Conny and I went to Almelo by train. From the station we walked through Wierdensestraat, De Waag, Schuttenstraat, Grotestraat into Krikkenstraat. There we found a row of small houses all with wood in front of the windows, except for one house. Looks like the houses are going the be demolished soon. Walking in the Canisushof we saw the building of the Christelijke Gereformeerde church in Hofkampstraat, which is situated in a row of connected houses. It seems as if some houses on the right and left are joined with the church. A little further in this street at number 49 at the corner with Reggestraat is the building that the water board De Regge ordered to be build in 1928. The building is designed by the architect H.F. Mertens, who designed in the style of Amsterdam School.

Just around the corner is Kunsthal Hoff 88, where there went to see the 57th exibition which was opened two weeks ago when we were in Amsterdam. The exhibition contained 21 works by Carina Schüring, many of which we had not seen before. Again we were impressed by her works.

Next we walked through the city. We look around at Alberts art galary. We went into bookshop Hilarius Broekhuis, where, at 16:40:51, Conny bought two books from the winter sale. I was not really in the mood for buying something. I paged through the book Digitale Dementie by Manfred Spitzer, which argues that the use of computers and multi-media has a negative effect on the development of the brain, especially those of children. We walked a little further in the city center. After a simple dinner at 't Hookhoes sitting outside under heaters, we went home. (The route we traveled in Almelo in Google Earth: KML file or in Google Maps.)
---
Books
At 11:40, I bought the following two books from charity shop Het Goed:
Luchtdrukfluctuaties: Witteveen+Bos-prijs voor Kunst+Techniek by Klaas Kuitenbrouwer and Felix Hess", ISBN:9789080778924", for € 1.50.
Beeld in Woorden by Bob Boswinkel, ISBN:9789080858237, for € 2.50.
At 17:55:55, I bought the following book from bookshop Broekhuis:
I. Asimov: A Memoir by Isaac Asimov, ISBN:9780553569971, for € 5.95.
---
Thin layer of snow
This morning there was a thin layer of snow, not even fully covering the ground. In other parts of the country more snow fell. I guess we had about half to one cm of snow. Most of it melted during the day.
---
Minimal touching
Recently, I have been calculating the number of Chinese Wooden Puzzle solutions for sizes N by M, where N ranges from 1 to 15 and M is one of 4, 6, 8, or 10, with 2, 3, 4 or 5 pieces of each colour. M equal 2 with one piece of each colour is not very interesting also because the U shaped orange piece cannot be used. With the latest program I have found all the solutions for M equal 4 and 6. For M equal 8, the program is working on finding solutions for N equal 10. For M equal 10, the program is also working on finding solutions for N equal 10, but solutions for N equal 9 have been skipped, this because there tend to be less solutions for even values of N compared to the previous odd value of N. I have written a program to process the data and generate the following pages with presentations of the results including lower bounds on the number of solutions for sizes that have not yet been calculated:

I have also focused on solutions that are minimal touching, meaning that pieces of the same colour touch each other as less as possible. Currently, the most minimal touching pattern for size 10 by 15 is:

This solution has 15 extra places where two neighbouring squares have the same colour than the theoretical minimal number of places. For 15 by 4 there is a solution with only one extra and for 15 by 6 with only two extra. For 15 by 8 there are solutions known with nine extra. It would not surprise me if the minimal touching solution for 15 by 10 has about four or five extra. However, finding that minimal touching solution might be very hard. Maybe, I worked on finding minimal touching solutions before in 2008. It seems that the best solution I found then, had more than 15 extra. At least I have a (stronger) upper bound, although it seems not very restrictive.
Link
---
Book
At 11:36, I bought the book Eindexamen 2002 AKI, ISBN:9789075522198, from charity shop Het Goed for € 2.50. Earlier this week, I studied the JSON parser called RapidJSON, which is claimed to be the fastest JSON parser in C++. I did read How to Write the Fastest JSON Parser/Writer in the World. I got a little annoyed when I discovered that it only implements a SAX push parser, which are easy to implement but hard to use, resulting in spaghetti code. I complained about this before on Wednesday, January 15, 2003 when I wrote: "SAX sucks!". After some study, I concluded that the RapidJSON library was too complicated to be quickly rewriten into a pull parser using iterators. Today, I wrote a very simple set of four iterator classes to parse a subset of JSON, having only string values and no white spaces. I have not tried to compare the performance of this simple parser with the RapidJSON parser, but I can hardly believe to be very much slower. I at least know it is much easier to use. JSONIterator.cpp has all the code: a simple string iterator, the four JSON iterators, a recursive parsing function and some simple unit test. This JSON parser has only limited syntax checking and may show erratic behaviour on incorrect input. It is only meant for educational purposes.
---
Monday, January 11, 2016
Link
---
Start-Up
Shortly after 11 in the morning, Conny and I arrived in Amsterdam. We went to Rijksmuseum where we first went to Asia > Amsterdam: Luxury in the Golden Age. It also included a painting with Jan Pieterszoon Coen, who is responsible for the Massacre of the Bandanese. After this we walked along the The Night Watch and mostly looked at the crowd in front of it. We also saw Internal Objects in Three Parts by Anish Kapoor. Next we looked around rooms 3.1 and 3.2 at the top floor. I was most impressed by: At last we looked around in Room 1.18, with amongst others, these works: Next we walked to Foam Fotografiemuseum Amsterdam where we looked at the exhibitions We May Have Met Before (with pictures by Wang Ningde, Feng Yan, Zhuang Hui, RongRong & Inri, and Chi Peng) and Francesca Woodman: On Being an Angel with pictures by Francesca Woodman. At 14:31:14, I bougth the catalogue of the last exhibition, ISBN:9783863357504, for € 28.00.

From the FOAM museum we walked to the city center, taking some pictures. We saw a wooden bike from Bough Bikes. I also walked into the bookshop Scheltema just so that I would be able to write about it here.

At a quarter to four, we took the ferry from the Central Station to the NDSM Werf over the IJ, where at four we arrived at the art gallery Nieuw Dakota to attend the opening of the Start-up, AKI Fine Art Painting 2015 exhibition. We met with Carina Schüring who had three works at the exhibition.

At 16:46 we took the ferry back to the Central station, where we were just able to catch an international train to Hengelo. (The route we traveled in Amsterdam in Google Earth: KML file or in Google Maps.)
---
Multi Solo Size Matters
In the afternoon, Conny and I visited TETEM art space, where we looked at the exhibition Multi Solo Size Matters and experienced Beacons again, like we did on December 11. I bought work 368 Structure 1 from the Size Matters exhibition, which is the second work from the left from the one from the bottom row on the back wall, picture on Tumblr. I can collect the work on February 7.
---
Winter sale
Bookshop Broekuis is having a winter sale. I looked around for about an hour. I found the book dOCUMENTA (13): Das Begleitbuch / The Guidebook with 50% off in the sale for € 4.98 instead of € 9.95. This the third of three books about the dOCUMENTA (13) exhibition, which was held in 2012. I also bought the secondhand book Dictionnaire fondamental de la langue française by Georges Gougenheim for € 5.95. The book is the edition from 1958 printed in 1967. I bought it, because I think it is a good way to improve my French, if I would like to. At 11:33:32, I bought the two books.
---
Kind of Minds
This evening, I finished reading the book Kind of Minds: Towards an Understanding of Consciousness by Daniel C. Dennett, which I started reading on October 20, four days after I bought it on October 16. It is a rather philisophical book with asks some good questions, but I find the part about the difference between human and animal minds (of apes and other mammals) not very convincing, especially because it gives language abilities a central role, stating that language is the the vehicle for conceptual thinking. Being a visual spacial thinker, I often struggle for finding the right words and expressions to express my thought, from which I conclude that concepts are more fundamental than words and expressions. I know that I can perform a lot of thinking without using words, and it seems that the conscious experience, awareness, is not bound to the use of language. The book states many good question, but does only answers a few, as the book also concludes at the end.
---
Diaries
February 2016
January 2016
December 2015
November 2015
October 2015
2016
2015
2014
Alzheimer's Disease
Trip to China 2010
-- contact -- Frans
Li-Xia
Annabel
Andy
Honeymoon
Friends
Others
Pictures
Books
Maps
Bookshelves
Computers
Cameras
Trips
Flights
Weddings
Funerals
Reading
Movies
Useless lists
My life as a hacker
Signature programs
Software enginering
The Art of Programming
HTML to LaTeX
JavaScript
eXtreme Programming Hamilton cycles
cutting sticks
Califlower fractal
more...

---
Earthquakes
Graphs
Tremors
Helirecorders
Volcano Blog
---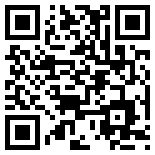 The email address below, may only be used for private communications. This email address may not be put on any mailing list. I do not want to receive emails with advertisements of any kind. My email address is:

If I did not count wrong, this site consists of 889 HTML-files with a total size of 20,831,027 characters, having 42553 internal links and 8613 external links. (About 677 of the external links are broken.) Furthermore, it contains 162 C/C++ program files with a total size of 3,646,548 characters, and 3 PASCAL program files with a total size of 35,259 characters. There are 62 text files with a total size of 701,413 characters. With respect to images, this site containts 1172 JPEG images (total size 50,403,998 bytes), 146 GIF images (total size 3,765,046 bytes), 84 PNG images (total size 2,065,105 bytes), and 2 BMP images (total size 3,727 bytes). With respect to sounds, it contains 14 WAV files with a total size of 389,002 bytes and 1 MP3 files with a total size of 70,182 bytes. It also contains 43 PostScript files (total size 308,387 bytes), 2 LaTeX files (total size 132,020 characters), 8 PDF files (total size 640,573 characters), 21 zip files (total size 2,275,072 bytes), 3 gzipped tar files (total size 52,345 bytes), 45 SGF files with a total size of 85,019 bytes, 94 KML files with a total size of 4,284,221 bytes, and 2 EXE files with a total size of 38,340 bytes. It also uses 15 JavaScript files with a total size of 585,744 bytes, This leads to a total size of 93,437,366 bytes.
Copyright
I, Frans hold the copyrights of this and all other pages on this website. For this website a Creative Commons License is applicable. You may not use this work for commercial purposes. I consider all computer programs to be copyrighted by me under the GNU General Public License, unless stated explicitly otherwise. All quotes (text and program fragments) from other sources are excluded from this, and should be considered as copyrighted by their authors.
An alternative link for this website is: http://5z8.info/back-to-africa_b2t1i_super-nsfw.