Book
At 12:16, I bought the book American Nerd: The Story of My People written by Benjamin Nugent, in English and published by Simon and Schuster in 2008, ISBN:9780743288019, from charity shop Het Goed for € 3.50.
---
Teco VA120 terminal
I took my Teco VA120 Terminal to TkkrLab. When I arrived, I realized I had forgotten the keyboard. While I was doing something else, someone connected it to a USB to serial cable and managed to get somethings to display on it. I should bring it another time with the keyboard.
---
Sunsday, September 25, 2016
Link
---
Thursday, September 22, 2016
Link
---
.
Chestnuts
Between 18:10 and 18:14, I picked seven chestnuts from the tree before the Chinese restaurant at the Haaksbergerstraat. These were all small and some very small chestnuts. I did see some shells for larger chestnuts, so I guess that the chestnuts belonging to those have been picked by others. The weather has been quite warm for the time of the year, about four degrees Celsius above average, with last week even two days with temperatures above 30° Celsius. In away if feels strange to find nuts, because if still feels like summer.
---
TETEM
In the afternoon, I visited TETEM art space. I first watched the Special Treats Street Special exhibition with works by J&B. I stepped inside Alone with my thoughts. Next I watched the video 7 Days of Artificial Intelligence again. It was the last day of the Tribute to Remko Scha exhibition. I watched the documentary Huge Harry about Institute of Artificial Art Amsterdam.
---
Book
At 11:42, I bought the book Documenta Kassel 12, 16/06 - 23/09, 2007: Katalog | Catalogue written by Roger M. Buergel and Ruth Noack in German and English published by Taschen in 2007, ISBN:9783836500524, from charity shop Het Goed for € 2.95.
---
Thursday, September 8, 2016
Links
---
Gogbot
This year the theme of Gogbot is Post Singularity. The interaction with technology seems to be a little absent this year. There is a zombie area, but I am not sure what is the relationship with the theme, only that the super intelligence that may arise during the singularity may view us humans as zombies. Yesterday, I already saw ANIMA by Nick Verstand in an almost completely dark Oude Kerk (Old Church) in Enschede, but I was not really impressed by it. Today, I first had a look at the exhibition at Concordia. There I saw a work by Nastia Cistakova, who won the Blink Youngblood contest, but I am not very impressed by her work. I also saw some pictures by Luuk van den Berg. Upstairs, I looked at some of the video exposition Hotel Europa. I watched there and here 2 by Ink Agop. Downstair, I also looked at the exhibition of Christie van der Haak. Next I went to Tetem, where I saw three works by Bjorn Gort that I found interesting. Willem Kempers had three works with crossing moving lines (made by LED's). I also watched the various short videos by Karina Zavidova. Also watched the short video 7 Days of Artificial Intelligence by Pierre Roquet with fragments of science fiction films telling how a superintelligence 'Deepmind' takes over the world in seven days.
---
Thursday, September 8, 2016
Link
---
Carte Blanche – Carina Schüring
This evening, I went to attend Carte Blanche – Carina Schüring with new works by Carina. There were also some old works that I saw in Almelo earlier this year. She had brought her tea with her and I made some green tea, which I enjoyed very much. She had a very interesting drawing. I also bought the book Stadschatten: Jule und ein Herz voll Licht written by Sabine Kohlert with illustrations by Carina for € 12.90. It is written in German and published by Plettenberg : TUSSNAT Pictures in 2016, ISBN:9783000537400. Recently, someone send me a picture of Komputerstrukturen 1a by Peter Struycken, which allowed me to analyse it. From this I found that compared with the design, the work has the following differences:
Row 6, column 15: changed black to white.
Row 23, column 3: changed black to white.
Row 24, column 20: changed white to black.
Long ago, I already established that the reproductions in P. Struycken komputerstrukturen and all following publications, contained following six differences. Non of the differences matches with the differences between the design and the work, again strongly suggesting that the reproduction is based on the design instead of the actual work.

On July 11, I drew a similar conclusiong with respect to Komputerstrukturen 3a. On August 3, we encountered a picture of this work. From this I found that the work does not contain additional anomalies compared to the three that I reported earlier. In this picture the work is oriented in the same way as in the exhibitions komputerstrukturen and P. Struycken, while in most publications it is rotated clock-wise by 90°, which was the orientation that a based earlier analyses on. Taking into account this new orientation, the work has the following three anomalies:
Either row 47, column 4 or row 48, column 4 should have been black.
Row 22, column 50 should have been white, like in the design AB15701.
Quite likely Row 44, column 50 should have been white. On the design one can distinguis the Dutch word "fout" (with means: "error") on the side with line to the square. It appears this was overlooked when the work was made based on the drawing.
The reproduction in P. Struycken komputerstrukturen seems to be based on the design AB15701, because it does not have the difference found between the design and the work. It has a total of eleven differences with the work. These are:
Row 5, column 23: changed white to black.
Row 6, column 2: changed black to white.
Row 8, column 29: changed white to black.
Row 12, column 10: changed black to white.
Row 19, column 20: changed white to black.
Row 20, column 20: changed black to white.
Row 22, column 50: changed black to white.
Row 33, column 8: changed white to black.
Row 44, column 44: changed white to black.
Row 44, column 48: changed black to white.
Row 46, column 48: changed white to black.
Link
---
Amsterdam
In the morning, I visited FOAM: Fotografiemuseum Amsterdam to see the exhibition about Helmut Newton. I also watched (about two thirds) of the documentary Helmut by June. I was also impressed by the works Vivian Atlantis by Carlijn Jacobs. At 11:32, I bought the book Helmut Newton: Private Property written by Helmut Newton in English published by Schirmer's Visual Library in 1989, ISBN:9783888143915, for € 7.95.

I had lunch at Si-Chuan restuarant with a friend that I had not see for 35 years. Roughly between two and four, I spend at Scheltema, but I did not buy anything.

Around half four, I arrived at gallery andriesse & eyck for the exhibition Dutch Concert with works by Peter Struycken and his good friend Carel Blotkamp, who had some works based on works by Peter Struycken. Besides the new works, there were also a number works from the SHFT serie on display. I talked with several people and took pictures of all the works. I also met with Ton, Meindert and his partner. Afterwards we had dinner at Spanjer en van Twist.
---
Impatiens glandulifera
I already had suspected that one of the seeds of an impatiens glandulifera that I had put in the garden two years ago, some time after I found the plant on August 18, had started to grow, but now I know for sure, when I saw that it had produced a flower. The plant did not look very healhty and immediately I gave it some water. Here on the top right a picture. This is know to be a one year plant and I was a little surprised to see it, because it is two years ago that I planted the seeds and did not know that it could survive so long. I do not know if it will produce seeds, because I guess that the flower needs to be pollinated and I am not aware of other plants in the neighbourhood.

---
TkkrLab fun
Fun things this evening at TkkrLab
Stickers with the text CYBER
Third person view backpack made by Yvo
Watching Saturn
Tried to install Android development environment.
---
Parallel parser improved
Since I wrote about a parallel parser on 9th, I have been working on fixing problems with memory deallocation. I soon realized that not all parse state representing objects were deleted, as soon as they no longer could be reached, and that actually most of them were not deleted at all. Although this does not show in the output of the first published implementation, I do find it an essential requirement, especially when the purpose of the algorithm is to be used to parse lines in an editor over and over again, causing the memory footprint to grow with every keystroke. In the process the code has been changed considerable. The current version also contains a lot of tracing code, because it took me quite a lot of time to figure out what was going wrong and how to fix it. The idea is to integrate this prototype with the existing IParse implementation.
---
Zomergo: Last day
In the morning, I played against a young girl. I had to give her nine stones ahead. At first it seemed that she was going to make a lot of territorium in the center, but soon, I was sure of victory, but I did not want her to lose big, so I made many 'stupid' moves, and allowed her to close some place where I could invade. Nevertheless, she still lost with about seventy points. Afterwards, we played another 'teaching' game on a thirteen by thirteen with five stones ahead, and with my suggestions, she easily won that game. In the afternoon, I visited The Green Cathedral, a landscape artwork by Marinus Boezem. I walked around and through it, and took some pictures. The GPS-track of how I traveled today in KML file for Google Earth or in Google Maps

---
Zomergo: Fifth day
In the morning, I played against young man and and lost the game with nine and half points. From the start of the game, I felt uncomfortable about it. Half way, I thought about resigning, but still continues. My oponent suggested that I could still invade some corner. Because I had not seen this myself, I did not feel comfortable trying it. He felt that I regain some of my loss towards the end of the game.

In the afternoon, I helped with preparing the dinner. In the evening, there was a rather clear sky and with relatively less light polution, one could see many stars. We walked to a nearby field where it was darker. We could see (part of) the milky way.
---
Zomergo: Fourth day
In the morning, I played against woman and and won the game with nine and half points. I also worked on perfecting a short script for MySample to extract the state of a Go board from a 190 by 190 pixel image. The output of the script is used to display the Go board position at the end of my games.

---
Zomergo: Third day
In the morning, I played against man and and won the game with a slim margin. In the afternoon, I gave my talk about Nim, Go, and surreal numbers to about eight people.

---
Diaries
August 2016
July 2016
June 2016
May 2016
April 2016
2016
2015
2014
Alzheimer's Disease
Trip to China 2010
-- contact -- Frans
Li-Xia
Annabel
Andy
Honeymoon
Friends
Others
Pictures
Books
Maps
Bookshelves
Computers
Cameras
Trips
Flights
Weddings
Funerals
Reading
Movies
Useless lists
My life as a hacker
Signature programs
Software enginering
The Art of Programming
HTML to LaTeX
JavaScript
eXtreme Programming Programs Hamilton cycles
cutting sticks
Califlower fractal
more...

---
Earthquakes
Graphs
Tremors
Helirecorders
Volcano Blog
---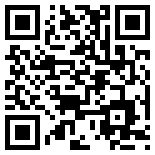 The email address below, may only be used for private communications. This email address may not be put on any mailing list. I do not want to receive emails with advertisements of any kind. My email address is:

If I did not count wrong, this site consists of 907 HTML-files with a total size of 21,272,142 characters, having 43659 internal links and 9151 external links. (About 677 of the external links are broken.) Furthermore, it contains 177 C/C++ program files with a total size of 3,982,083 characters, and 3 PASCAL program files with a total size of 35,259 characters. There are 69 text files with a total size of 737,594 characters. With respect to images, this site containts 1191 JPEG images (total size 51,891,294 bytes), 146 GIF images (total size 3,765,046 bytes), 89 PNG images (total size 2,114,941 bytes), and 2 BMP images (total size 3,727 bytes). With respect to sounds, it contains 14 WAV files with a total size of 389,002 bytes and 1 MP3 files with a total size of 70,182 bytes. It also contains 43 PostScript files (total size 308,387 bytes), 2 LaTeX files (total size 132,020 characters), 8 PDF files (total size 640,573 characters), 21 zip files (total size 2,275,072 bytes), 3 gzipped tar files (total size 52,345 bytes), 45 SGF files with a total size of 85,019 bytes, 99 KML files with a total size of 4,315,628 bytes, and 2 EXE files with a total size of 38,340 bytes. It also uses 15 JavaScript files with a total size of 607,853 bytes, This leads to a total size of 95,840,845 bytes.
Copyright
I, Frans hold the copyrights of this and all other pages on this website. For this website a Creative Commons License is applicable. You may not use this work for commercial purposes. I consider all computer programs to be copyrighted by me under the GNU General Public License, unless stated explicitly otherwise. All quotes (text and program fragments) from other sources are excluded from this, and should be considered as copyrighted by their authors.
An alternative link for this website is: http://5z8.info/back-to-africa_b2t1i_super-nsfw.