Tuesday, March 11, 2014
Links
---
Monitors
On Thursday, February 28, I bought two secondhand monitors: a Philips 220BW monitor and a HP LP2065 monitor. Last Wednesday at 16:58, I dumped our Samsung SyncMaster 223BW monitor because it would take longer and longer for the backlight to start operating at a normal brightness. Today, I attached the HP monitor to the artwork by Peter Stuycken and I attached the Philips monitor to the lixia computer in my bedroom.
---
Hugo Brandt Corstius
Last Friday, the Dutch author Hugo Brandt Corstius died. Although he is mostly known for his newspaper columns, he is, just like Leo Vroman, a scientist and someone knowing how to program. After he studied mathematics, he became the first Dutch computational linguist and got a PhD with his thesis Exercises in Computational Linguistics. In this these, he writes about an algorithm to split Dutch words into syllables, which has been used for many years. Another report in this area is Automatic Translation Between Number Names. He wrote two books in Dutch about computational linguistics: Algebraïsche taalkunde in 1974 and Computer-taalkunde in 1978. He also experimented with programs producing poetry. (I Could not find any example of this or information about the programs he used.) He wrote his progam in Algol 60. He also became famous for his lists of words with certain properties and wrote several books about these. This afternoon, I took some at bookshop Polare to look through the sale (with an extra 50% off). At 17:11, I bought the following books:
Een oceaan van hoop: Gesprekken met Jan Wolkers over de oorlogsjaren, ISBN:9789047605249, for € 2.50.
Verslaafd aan geluk by Eric G. Wilson, ISBN:9789025427993, for € 1.25.
Afscheid in vier taferelen by Borislav Čičovački, ISBN:9789025490546, for € 1.25.
Tekort by Adrian Tomine, ISBN:9789054922186, for € 2.50.
---
Sunday, March 2, 2014
Links
---
Magnolia seeds
I got the zip bag with the magnolia seeds from the shed, which I put there last year on October 25. I only found two seeds. One already had a little root growing out. I got pot with potting soil and carefully placed the seeds on top. I placed the pot inside and added some water. Lets see what will happen.
---
Bankrupt
Last Monday, Polare was declared bankrupt. This was to be expected after automatic stay decision. Now that the shops are declared bankrupt, the chances of them being continued by new owner, have increased, because the new owner does not have to deal with the dept of about one million Euro per shop. The employees are now working for the liquidator, and they can so for the next six weeks according to the Dutch law. At 9:35 this morning, I bought the following books from the local bookshop:
Ongebonden by Katherine Angel (second copy, to be give away to someone) for € 6.99.
De monnig en de wetenschapper by Matthieu Ricard and Trinh Xuan Thuan, ISBN:9789041708267, for € 4.99.
Jotie T'Hooft verzameld werk by Jotie T'Hooft, ISBN:9789085422884, for € 9.99.
De Hobbit (The Hobbit) by J.R.R. Tolkien for € 5.00.
At 20:25 in the evening, I bought the following book:
Belangrijke voorwerpen en persoonlijke bezittingen uit de collectie van Lenore Doolan en Harold Morris, inclusief boeken kleding en sieraden (Important Artifacts and Personal Properties from the Collection of Lenore Doolan and Harold Morris, Including books, Street Fashion, and Jewelry by Leanne Shapton, ISBN:9789023454021, for € 1.25.
---
Backups
Since Saturday, I have been working on a program for analyzing then files on the many backups that I made on CD's and external drives. The CD's contain incremental backups also including old files that were not backuped for a long time. The program is based on the program that I used to create the selection of files to be put on a CD. Because the original program was quite a mess, actually two programs in one file, and primarily written in C, I basically rewrote it from scratch using C++ classes and reusing parts whenever possible. In the past days I spend at least four hour looking for a nasty bug. It appeared that the g++ compiler I am using does not report an error when a method that should return a value does not have a return statement. I only discovered the error, when I started printing pointers of all involved structures. Some weeks ago, I already had copied all of the CD's on a large external drive. There was only one CD (one of the ones made the latest, and thus being the youngest) that contained a number of files at the end that could not be read. The original progam used a hashing algorithm for identifying files that had changed and the CD's contained files with these hashes. The program can read these files and use them to verify the contents of the backups that were restored on the external drive. For this the hashes for all files had to be recalculated. No corrupted files were found. I have some idea to put the collected files on M-DISC's. These are special DVD's that cost about € 4.00 per disc.
---
Leo Vroman
Last Saturday, Leo Vroman died at the age of 98. He is known for being a scientist, a poet and an illustrator. Today, I discovered that he was wrote computer programs using True BASIC. He continued doing this until November 2012 according to the entries on his blog, the latest being 25 November 2012 chaos programa, which has the listing and the resulting images. Far more examples of his computer drawings can be found at image library under "computer drawings". It surprises me that he continued programming until such high age and using rather complicated mathematical functions.
---
Temporary reopening
Tuesday, February 12, a judge granted the request for automatic stay for the twenty Polare bookshops in the Netherlands and Belgium. In the past week the liquidator tried sell the shops as a whole to new owners, which failed. Yesterday, he announced that now the shops would be sold apart or in groups, and that for this it would be beter if the shop would reopen. It was also announced that the stock of books in the shop would not be resupplied and that it would also not be possible to order books. The online webshop was already closed some days ago. this morning, I went to have a look the local shop this morning. They had brought all the new books (with still a fixed price) to the low tables in the center of the shop. Those probably have the most worth. They haven't started with a sale, but I guess that an important purpose to reopen the shops is to sell the books in stock to pay the creditors in case of liquidation. I did not buy any book, not being sure who would benefit from it or whether it would have a possitive effect on the continuation of the shop by a new owner.
---
Sunday, February 16, 2014
Link
---
Hope
The books in the window of bookshop Polare read "HOOP", the Dutch for hope. Last Tuesday, the filed for automatic stay, and were granted this by the court. Although the laywer of Polare stated that the shops could reopen soon, nothing has been heard since then. Recently, the website went blank, only showing the logo. Bankruptcy seems imminent.

---
Helicopter
Around 14:08, a Aérospatiale Alouette III helicopter from the Dutch army, the A-247, (which has been used by Princess Beatrix of the Netherlands) landed just across the road from our office building. Everybody walked to the window to see it land and take-off around 14:24. Many pictures were taken. The conditions were not very good with the sun behind the helicopter.

---
Ender's Game
I went to see the movie Ender's Game. I had hoped to see it at my birthday last year, but the release of the movie was delayed in the Netherlands to just last week. This was the second week and the movie is only sceduled at 16:20, giving the impression that it is not a big success and will be out of the theater soon. Besides me, there were only eight other in todays screening. I did enjoy the movie and think it is quite a good story. I understand that the book, which I never read, is even much better.
---
Chinese New Year
Today is the first day of the year of the horse according to the Chinese calendar. The spring festival has begun.
---
Tuesday, January 28, 2014
Link
---
Last customer?
At the end of the afternoon, the news came that Polare was going to temporarily close its twenty bookshops in the Netherlands to think about their strategy to deal with their financial problems. A little bit a strange move, because if you close your shops and even your online shop, you are not going to generate any income anymore. I decided to bike from the office to their local bookshop, where I arrived five minutes before closing time at six. The employees where still optimistic about the future of the shop. In the Netherlands it is not easy to fire your employees in a cheap way, except for letting you company going bankrupt. At 17:58, I bought:
Faust by Johann Wolfgang von Goethe, ISBN:9783618680017, in two volumes, text and commentary, both in German for € 17.50.
---
Faust?
This afternoon, I visited bookshop Polare together with Andy. We went to the second floor, where he looked through some comics. I looked at the German edition with notes of Goethe's Faust but I decided not to buy it. At 14:25, I did buy the following book:
De doodhoofdvlinder by Jan Wolkers, ISBN:9782874272028, for € 4.50.
Link
---
Book sale
At 17:34, I bought two books from the sale at bookshop Polare, where they were giving an additional 50% off from the reduced price. The books are:
---
Van Gennip
This morning, I visited bookshop Van Gennep in Rotterdam. I just arrived when the owner opened the shop four minutes before 10 AM. I found this quite an interesting shop. Not the usual shop that contains the current top 100, but the books less read by the masses. At 10:39, I bought four books from the table of books on sale. These are:
Brieven aan Esther by Arnon Grunberg, ISBN:9789081531450 for € 4.00.
Issue De stand van de erotiek from the magazine De God van Nederland ziet alles!, number 4, july 2012.
Overal boeddha's en hoe ik geen verlichting bereikte by Mariëlle Hageman, ISBN:9789068685503.
Wolken boven Berlijn by Chloe Aridjis, ISBN:9789020422122.
For the last three, I paid 5 Euro.
---
Diaries
March 2014
February 2014
January 2014
December 2013
November 2013
2014
2013
Alzheimer's Disease
Trip to China 2010
-- contact -- Frans
Li-Xia
Annabel
Andy
Honeymoon
Faase
Family tree
Friends
Others
Pictures
Books
Maps
Computers
Cameras
Trips
Flights
Weddings
Funerals
Reading
Movies
Useless lists
My life as a hacker
Signature programs
Software enginering
The Art of Programming
HTML to LaTeX
JavaScript
eXtreme Programming Hamilton cycles
cutting sticks
Califlower fractal
more...

---
Earthquakes
Graphs
Tremors
Helirecorders
Volcano Blog
---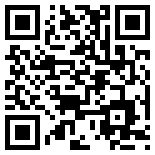 The email address below, may only be used for private communications. This email address may not be put on any mailing list. I do not want to receive emails with advertisements of any kind. My email address is:

If I did not count wrong, this site consists of 840 HTML-files with a total size of 17,869,576 characters, having 37043 internal links and 7688 external links. (About 689 of the external links are broken.) Furthermore, it contains 150 C/C++ program files with a total size of 3,404,285 characters, and 3 PASCAL program files with a total size of 35,259 characters. There are 54 text files with a total size of 349,419 characters. With respect to images, this site containts 1139 JPEG images (total size 49,146,464 bytes), 179 GIF images (total size 4,193,855 bytes), 90 PNG images (total size 2,428,789 bytes), and 2 BMP images (total size 3,727 bytes). With respect to sounds, it contains 14 WAV files with a total size of 389,002 bytes and 1 MP3 files with a total size of 70,182 bytes. It also contains 43 PostScript files (total size 308,387 bytes), 2 LaTeX files (total size 132,020 characters), 7 PDF files (total size 505,930 characters), 17 zip files (total size 1,621,226 bytes), 3 gzipped tar files (total size 69,802 bytes), 44 SGF files with a total size of 83,527 bytes, 84 KML files with a total size of 4,213,877 bytes, and 2 EXE files with a total size of 38,340 bytes. It also uses 16 JavaScript files with a total size of 787,320 bytes,
Copyright
I, Frans Faase hold the copyrights of this and all other pages on this website. For this website a Creative Commons License is applicable. You may not use this work for commercial purposes. I consider all computer programs to be copyrighted by me under the GNU General Public License, unless stated explicitly otherwise. All quotes (text and program fragments) from other sources are excluded from this, and should be considered as copyrighted by their authors.
An alternative link for this website is: http://5z8.info/back-to-africa_b2t1i_super-nsfw.