Sunday, November 16, 2014
Link
---
Why the world does not exist
This morning, I decided to stop reading the book Waarom de wereld niet bestaat (Why the world does not exist) by Markus Gabriel at page 119 and send the book back to Meindert. I started reading this book a week ago. I believe that Gabriel comes to his strange conclusions, for example that the world does not exist because of the way he defines things in a rather simplistic matter. It seems he presumes that there is but one kind of existence for both things in reality and ideas in the mind. This afternoon, I visited Tetem. I was quite impressed by the exhibition Impulsief with works from various artist from a number of private collection. For pictures about the works and the opening download this ZIP-file. I was most impressed by the following works:
---
Sunday, November 9, 2014
Link
---
Flight of Curlews
This morning, I received the book Waarom de wereld niet bestaat (Why the world does not exist) by Markus Gabriel as a present from Meindert. This evening, I discovered that Gabriel Vacariu claims that Markus Gabriel plagiarized his ideas. This afternoon at 15:07:45, I bought the novel Een vlucht regenwulpen (Flight of Curlews) by Maarten 't Hart from bookshop Broekhuis for € 12.50. The book has an autograph of the author.
---
Assigning students to projects
Yesterday, Meindert asked if I knew how to assign students to projects based on preferences. He had 28 students and seven projects and wanted to assign four students to each project. Yesterday and tonight, I spend some time developing a page using JavaScript to implement two algorithms for doing this.
---
The Essence Language
Yesterday evening, I read The Essence Language, version 2, which was pointed to by someone involved in the project when I made some reference to the knowledge enginering level in Four levels of modelling of information systems. The ideas in Essence (as the authors state) are very similar to metapatterns, a method for conceptual modelling by Pieter Wisse, as he argues in In search of difference and Beware of the plagiarist!. I should note that these rebutals seem to refer to version 1 of the Essence Language and that it is possible that version 2 (and the once planned version 3) transcent metapatterns. The Essence project has been terminated and most of the documents are no longer accessible. I found The Essence Language, version 2 rather difficult to comprehend because it is a language definition and from the definition it is not immediately clear how it should be used. Later, I found Essence taaldefinitie en denkwijze, the description of the first version of the language in Dutch. This is much accessible because it also gives examples of the usage of the language.

On closer inspection, I concluded that this form of concept modelling is something different than what I called knowledge enginering. First of all the knowledge enginering that I was talking about is on the instance level not on the concept (or type) level. I am talking, for example, about the problems that arise when two independent source use different ways to identify shared objects and that a matching should be explicitely stored to be able to correct mistakes if they are discovered. In the document about the first version of Essence there is a section that talks about merging of concepts. However, they there is no mechanism to specify on which ground the merging was based. Which in fact is a little surprising in a formalism that gives such a strong focus on the ground and context of concepts. It show again, that this form of two level reasoning about statements, is difficult to grasp.
Link
---
Little magnolia plant
This morning, I took a picture of our little magnolia plant. In the past months it did not grow any new leaves and it seems that the leaves are withering. The leaves that have turned brown did so a long time ago, maybe because I gave it too much water. I have decided to keep the plant inside this winter hoping that it would just continue to grow, but it seems that although it is not exposed to cold it seems to responde to the lower levels of light in the winter time.

---
Books
At 14:43:29, I bought the following three books from bookshop Broekhuis:
Een liefde in Parijs by Remco Campert, ISBN:9789023440475, for € 4.95.
O vermiljoenen spleet! by Bart van Loo, ISBN:9789085424956, for € 5.00.
Jan Wolkers Foto by Steye Raviez, ISBN:9789023425359, for € 7.90.
---
Walking near De Lutte
Today, I went walking near De Lutte. Temperatures were around 20° Celsius, which probably is a record for this day around here. It is very likely the warmest birtday I ever had. We found some common poppy flower (Papaver rhoaes?) along the road, which is a little rare during this time of the year. I also took a picture of cobweg on the grass reflecting the light of the sun and a picture of some fungus with some alga on it. Below a typical picture of the landscape around De Lutte. I also tested GPSLogger for Android from Mendhak on FJFgalaxy, a Galaxy Tab 3, while keeping it inside my dark green UPPTÄCKA backpack from IKEA. In the evening, I cleaned-up the the track a little (and later added some hand drawn lines for the walking). The result in Google Earth: KML file or in Google Maps.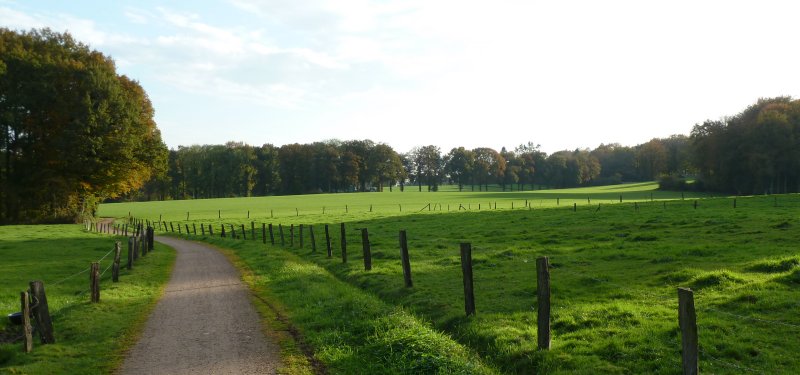 ---
The diamond problem
On wikipedia, the diamond problem is described in the contect of multiple inheritance, a feature of object-oriented programming languages. But it also occurs in the case one has versions of document that reference eachother. For example, take the situation where there is document D that is used as a basis for documents B and C, and there is also a document A that references those two documents. Now lets suppose that there is a new version of D, called D'. This possibly means that documents B and C have to be adapted, if it where only to change the references in case the changes in D' have no effect. This results in new versions of documents B and C, called B' and C'. Now as a final step the document A has to be updated, during which all references to B and C are changed to B' and C'. (This assumes that all references have an explicite version indication, and not something like the last available version of B, B', or any later versions.) In this simple case, when there are only four documents, it is not difficult to determine when one can start working on adapting document A, but in case of large scale modelling, there can be hunderds of versions of documents (or models for that matter) with complex dependencies, if one wants to enforce the rule that always but one version of an external document is being(implied) referenced. By this I mean that it would not be allowed to create a version of document A that references B and C', because B depends on D and C' depends on D', meaning that A would contain (implied) references to both D and D'. I am getting the impression that selecting a set of references that have to be updated simulatiously could even be a NP-complete problem. There are also some practical reasons, why one would like to (temporarily) lift this rule, for example when work on B' has finished but work on C' is still in progress and might take some time, and one would already like to start working on incorporating the updates made in B' in document A. This is another reason why when modeling in the large one should allow a model to contain references to different versions of an object in different releases of model that is being referenced as described as a solution for avoiding merging.
---
Wednesday, October 29, 2014
Links
---
Reborn
This morning, I finished reading Susan Sontag: Reborn, Journals & Notebooks 1947-1963, which I started reading last Tuesday. The book is edited by David Rieff, the only son of Susan Sontag. It really made me think about some things in my own life. It is good that it read "Journals & Notebooks" in the title, because the very varied style of the book. At some times, Sontag gives a very detailed (hour to hour) description of the events, while at other places months pass without any note. Het notebooks also contain list of books she want to buy and/or read. During some periods she only used the notebooks to write down the many movies (sometimes up to three a day) she watched.
---
Amsterdam
I went to Amsterdam to visit the exhibition 'RGB exit' on the last day, because it will be the last opportunity to see the seventeen works from the serie 'Kleurverhouding' by Peter Struycken together, because sixteen of them have been sold and there is a possible buyer for the last one.

I arrived just after half past ten at the central station. From there I walked to Antiquariaat A. Kok & Zn on Oude Hoogstraat 14-18. I requested to see a book they had put on boekwinkeltjes.nl with the title 'P. Struycken' from 1994. When I saw the book, I immediately told them that it was from 1976.

On my way to bookshop Scheltema, I also had a look in The American Book Center and Athenaeum. At 12:52, I bought the book Susan Sontag: As Consciousness Is Harnessed to Flesh, Journals & Notebooks 1964-1980 edited by David Rieff, ISBN:9780374100766, for € 6,95.

Shortly after I arrived at Galerie Andriesse•Eyck, Peter Struycken invited me for a drink and a delicious piece of chocolate cake at the other side of the canal at Spanjer en van Twist. The weather was extermely warm for the time of the year and we could site outside with no coat. Not after long he was called in, because some guests had arrived. There were quite a number of people visiting the gallery. I explained the purpose of the painting to some of them. I also followed some of the discusions Peter had with the visitors. He is a very kind man with a very broad knowledge, who has really thought deep about some subjects and has some very interesting ideas to share. I always enjoy listening to him and see him interact with other people. In some way, he is thinking like a scientist, and he did write some scientific publications, at least one journal article but also a book. I understand he is planning to write another book for which he has gathered materials in the past years.
---
Books
At 12:37, I bought the following two books from bookshop Broekhuis:
Rekenen op taal by Hugo Battus (Hugo Brandt Corstius), ISBN:9789021451336, for € 5.00.
Antiglamour by Carice van Houten and Halina Reijn, ISBN:9789038898490, for € 8.95.
---
Wednesday, October 8, 2014
Links
---
Diaries
November 2014
October 2014
September 2014
August 2014
July 2014
2014
2013
Alzheimer's Disease
Trip to China 2010
-- contact -- Frans
Li-Xia
Annabel
Andy
Honeymoon
Faase
Family tree
Friends
Others
Pictures
Books
Maps
Computers
Cameras
Trips
Flights
Weddings
Funerals
Reading
Movies
Useless lists
My life as a hacker
Signature programs
Software enginering
The Art of Programming
HTML to LaTeX
JavaScript
eXtreme Programming Hamilton cycles
cutting sticks
Califlower fractal
more...

---
Earthquakes
Graphs
Tremors
Helirecorders
Volcano Blog
---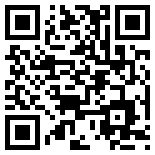 The email address below, may only be used for private communications. This email address may not be put on any mailing list. I do not want to receive emails with advertisements of any kind. My email address is:

If I did not count wrong, this site consists of 861 HTML-files with a total size of 18,161,475 characters, having 38155 internal links and 7946 external links. (About 683 of the external links are broken.) Furthermore, it contains 150 C/C++ program files with a total size of 3,406,144 characters, and 3 PASCAL program files with a total size of 35,259 characters. There are 54 text files with a total size of 349,419 characters. With respect to images, this site containts 1171 JPEG images (total size 50,693,439 bytes), 179 GIF images (total size 4,193,855 bytes), 90 PNG images (total size 2,428,789 bytes), and 2 BMP images (total size 3,727 bytes). With respect to sounds, it contains 14 WAV files with a total size of 389,002 bytes and 1 MP3 files with a total size of 70,182 bytes. It also contains 43 PostScript files (total size 308,387 bytes), 2 LaTeX files (total size 132,020 characters), 8 PDF files (total size 640,573 characters), 17 zip files (total size 1,621,226 bytes), 3 gzipped tar files (total size 69,802 bytes), 44 SGF files with a total size of 83,527 bytes, 89 KML files with a total size of 4,256,318 bytes, and 2 EXE files with a total size of 38,340 bytes. It also uses 19 JavaScript files with a total size of 1,018,850 bytes,
Copyright
I, Frans Faase hold the copyrights of this and all other pages on this website. For this website a Creative Commons License is applicable. You may not use this work for commercial purposes. I consider all computer programs to be copyrighted by me under the GNU General Public License, unless stated explicitly otherwise. All quotes (text and program fragments) from other sources are excluded from this, and should be considered as copyrighted by their authors.
An alternative link for this website is: http://5z8.info/back-to-africa_b2t1i_super-nsfw.